Endowery's partnership with One Tree Planted.
Endowery believes that gifting is all about connecting with others and our mission is to help people bond through thoughtful and quality giftware. This is also true for our planet. We want to help people reconnect with nature and give back to our planet.
How does Endowery support sustainability?
As a premium gift provider in Hong Kong we focus on meaningful gifts. Less is more and we value quality vs quantity of the items inside our boxes. Ok, we admit it … at Endowery, we are hoarders. We hate waste and aim to repurpose and recycle as much packaging as we can. Our gift boxes are durable and plain, as we would love people to reuse the box for keepsakes, storage, packaging or anything you fancy.
We are passionate about protecting our planet and biodiversity for the next generations, so we have partnered with One Tree Planted. For every gift box purchased, we plant one tree and our Endowery forest is growing! Ultimately, when you gift your loved one, friend or co-worker with an Endowery gift box, you also gift our planet with one tree.
What is One Tree Planted?
One Tree Planted is an environmental non-profit with a focus on global reforestation. Founded in 2014, the charity has more than doubled the number of trees planted year over year and an astounding 15 million trees were planted in 2020. Today, they work with reforestations partners in North America, South America, Asia, and Africa. Matt Hill, the founder of One Tree Planted, has the goal to "make it easy for people to understand the importance of trees and to make it even easier to get the trees in the ground."
Why Trees?
Trees clean the air we breathe, filter the water we drink and protect habitat for biodiversity. In addition to the environmental benefits, trees provide jobs, build communities, and even, are key ingredients in medicines. Below are six pillars that explain why trees are vital to the health of our planet: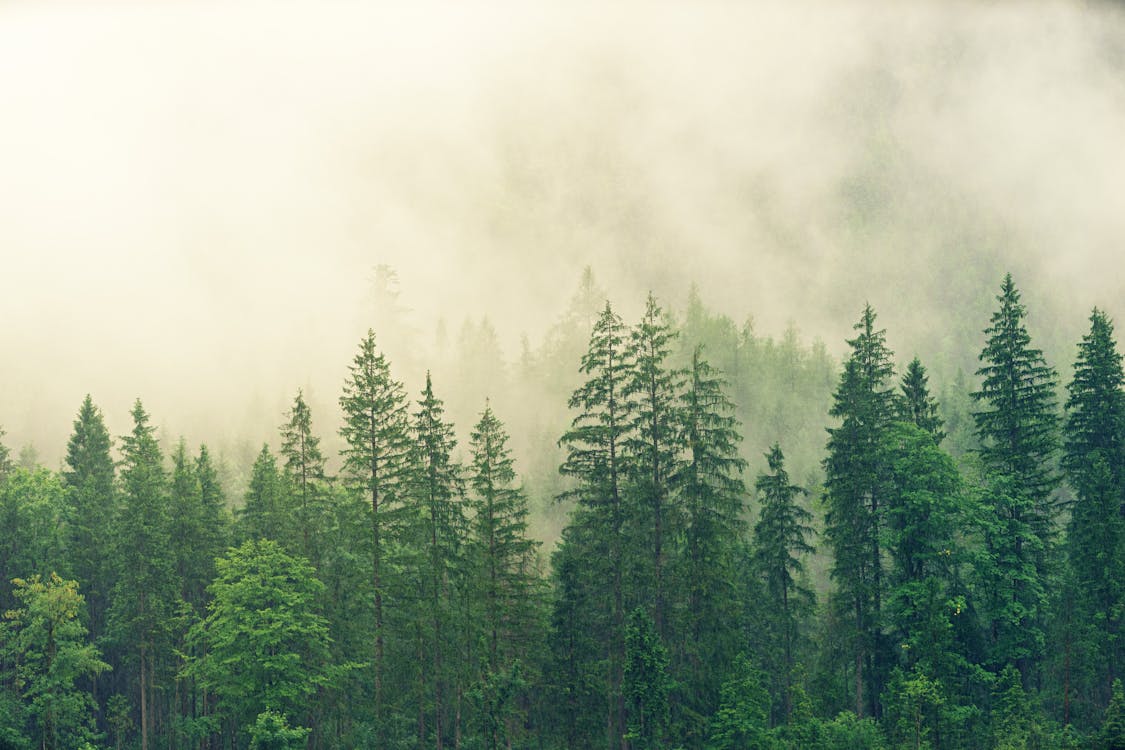 1. Air
Simply, trees help us to breathe clean air. Trees absorb harmful pollutants and release clean oxygen for us. This is especially important in urban environments such as Hong Kong. Over the last 20 years, Hong Kong's roadside air quality has never reached the World Health Organisation's recommended level and, at present, stays up to twice as high as the safe standard. On a global scale, reforestation can help to combat the devastating effects of climate change.
2. Water
Trees are crucial to the water supply chain and reduce the risk of natural disasters, such as floods and landslides. Their root systems act like filters, removing pollutants and slowing down the water's absorption into the soil.
3. Biodiversity
Trees provide habitat to over 80% of the world's land animals and plant species. A single tree can be home to hundreds of species of insect, fungi, moss, mammals, and plants. Ultimately, deforestation is destroying the homes and lives of people, orangutans, tigers, birds, and this list is endless.
4. Social Impact
Forests not only provide jobs to over 1.6 billion people, but also, sustainable tree farming provides timber to build homes and shelters, and wood to burn for cooking and heating. Food-producing trees provide fruit, nuts, berries, and leaves for consumption by both humans and animals.
5. Health
Trees contain key ingredients in 25% of all medicines. Have you ever taken an Aspirin? Well, it comes from the bark of a tree. Contact with nature is also medicine. This connection improves one's mood, relieves stress, increases self-esteem and, fundamentally, makes one healthier. Did you know that hospital patients with rooms overlooking trees recover faster than those without the same view?
6. Climate
Trees help cool down the planet! In cities, trees can reduce temperatures by up to 8° C. Pollution and overheating are an immediate threat to our planet and we need forests to reverse the effects of climate change. Especially, as more than 50% of the world's population lives in cities — a number expected to increase to 66% by the year 2050.
At Endowery, we believe that small acts can make a big impact. Our mission is to help strengthen your relationship with loved ones and with our planet. Together, we can grow an Endowery forest and help give back nature.
Endowery